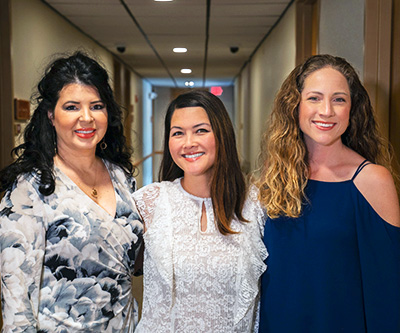 Welcome to Kendall Audiology
Hearing is an important part of how we communicate and experience the world around us. Sounds like birds singing and the voices of the people we love bring so much joy to our lives. At Kendall Audiology, we are committed to helping out patients reconnect with these sounds through better hearing. Our team of licensed audiologists have dedicated their lives to finding solutions for every hearing loss, lifestyle and budget. For over 30 years, we've been known around the Miami area for our willingness to go above and beyond to take care of our patients.
We Are On Your Side
Our philosophy is simple: patient care is our top priority, always. We want to make absolutely sure our patients have a good experience. If our patients need something , we'll find a way to make it happen, whether it's supporting our patients in the aftermath of a hurricane or mailing hearing aid parts out of the country for our long-distance patients! We love we what we do: helping people and providing the highest quality of care for adults and children with hearing loss. It's the right thing to do, and it's how we've stayed in business for so many years, because our patients trust us and refer us to their friends.
Audiologist Daisy Elwick was featured on PBS to discuss how new hearing aids can transform a patient's life. Click here to watch her video and learn about how hearing aids can help improve your hearing health!